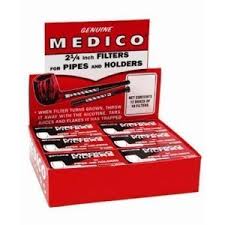 Medico Pipe Filters are made for use in any filter pipe that accommodates a filter of 6mm. The Medico Filter design is effective at trapping and holding Nicotine and irritants that can go uncaptured otherwise.
Each order contains 12/10ct boxes of  filters.
This product is also suitable for use in  Medico cigar filter holders.